100 Level Courses: The Big 3 ANWA Standard Courses
In order to build your foundational spiritual acumen and to serve with All Nations Atlanta, all partners must complete the following 100 Level courses.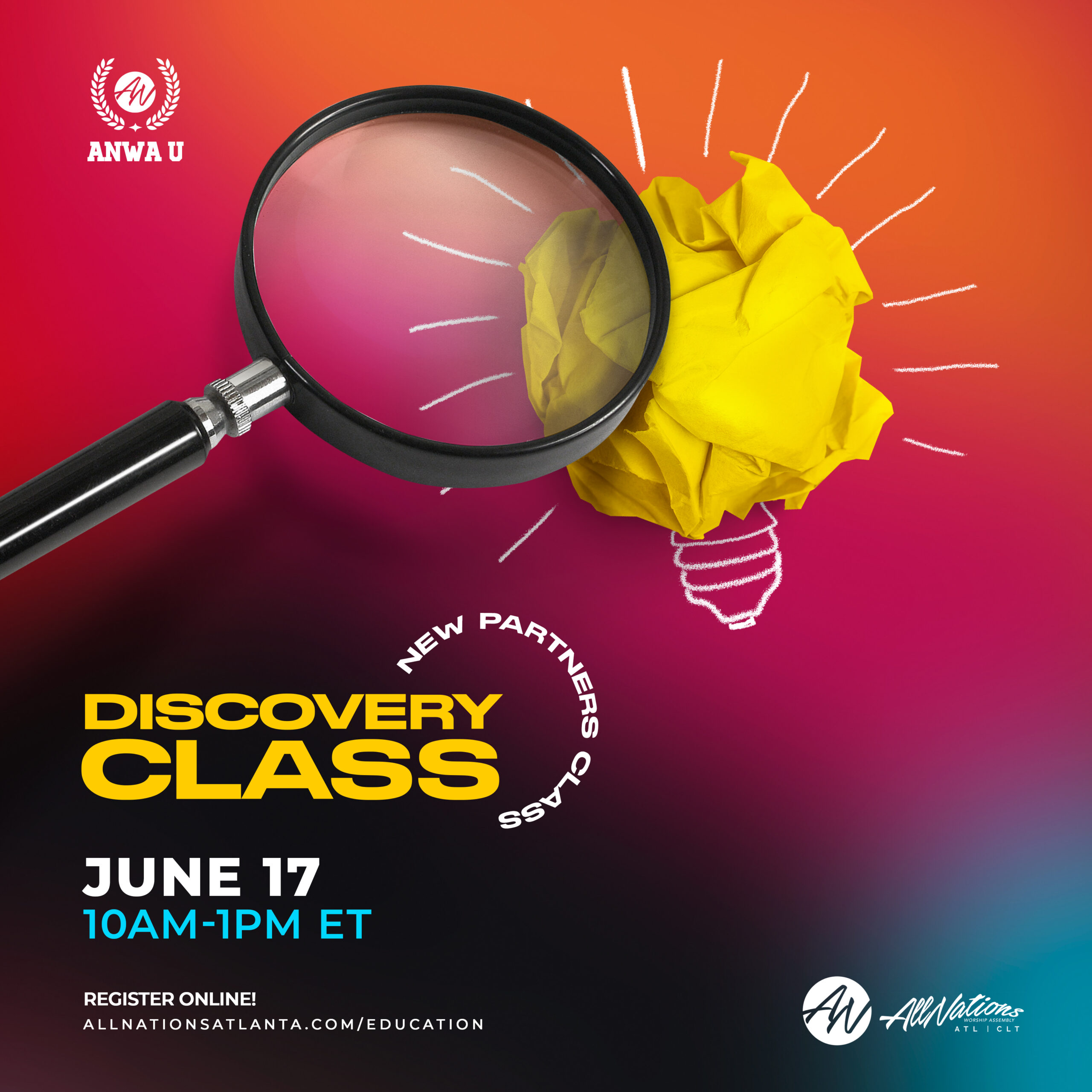 Discovery Class is our way of helping you become acquainted with ANWA's leaders, culture, and DNA as new members of All Nations Worship Assembly (ANWA). Discovery is also a prerequisite to serving in ministry or volunteer teams at ANWA.
Date: June 17, 2023
Time: 10 AM – 1 PM EST
Foundations is our 8-week discipleship course essential for your growth as a Believer and member of All Nations Worship Assembly. This course will take you deeper into the foundational principles and knowledge of Jesus Christ through the living Word of God.
The next course will be offered in Q4!
How to Study the Bible is an 8-week course designed to equip and empower Christians to engage powerfully and purposefully with The Holy Bible. This course is intended to cultivate and develop individuals possessing a desire to deepen their understanding of the scriptures with practical strategies to ascend beyond casual readership into in-depth examination of the text.
Coming Soon!
Our mission is to maintain a culture of well-informed partners (students and volunteers) through creative engagement, sound doctrine, culturally-relevant course offerings, and encouraging spiritual growth through lifelong learning. Check out our flyer below for opportunities to volunteer with the Education Department and apply using the links provided!
If you would like to reach out to the team, you may email us at [email protected]ionsatlanta.com.